Recently had an annoying error come up where I couldn't start Call of Duty: Warzone. I tried:
Scan and repair which took forever and didn't work
Restarting my computer
Un-installing and re-installing (this didn't work and now I couldn't even install the game)
Deleting my Battle.net folder in AppData
Running Battle.net as Administrator
Ultimately, what did work was going into Properties –> Compatibility for Battle.net.exe and Battle.net Launcher.exe and checking the box for "Run this program as administrator".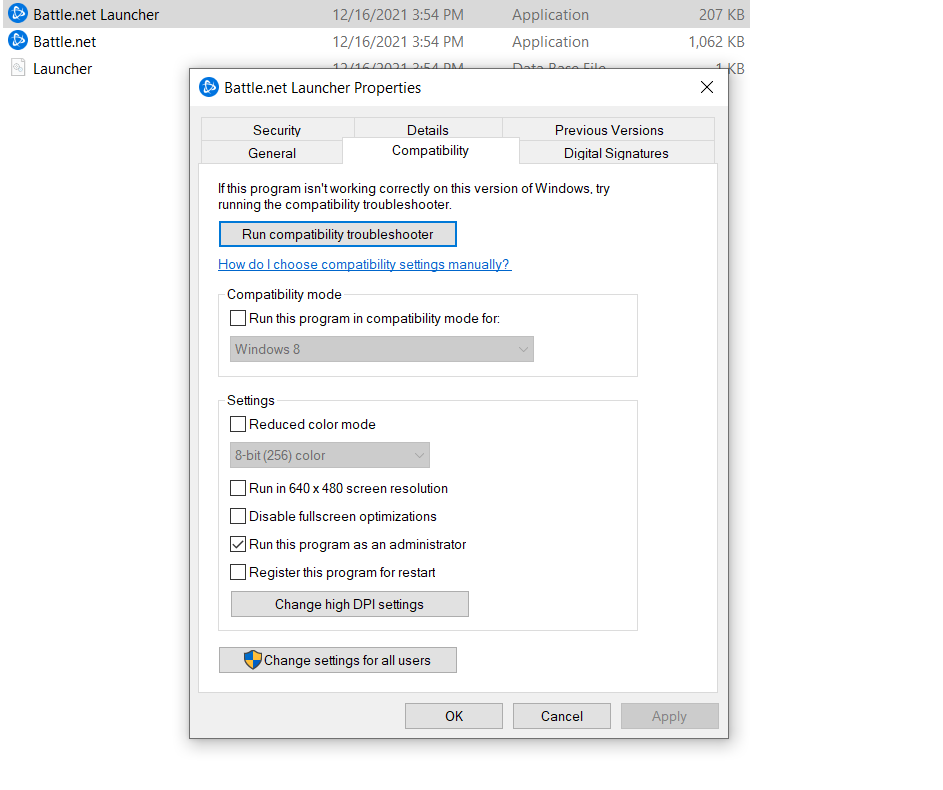 Credit to this Reddit thread for helping me finally find the solution:
Specifically, step 2 from this comment (Now locate your Battle.net folder and do the same to the Battle.net.exe and Battle.net.exe Launcher. Make sure that these files are not just shortcuts.).